Aviation Services
Our teams are well-placed to understand the complex and unique challenges faced by each individual airport. We provide our clients with expert advice and solutions for efficient delivery.
With ISO 45001 accreditation, whether it's landslide or airside, safety is at the forefront of everything that we do.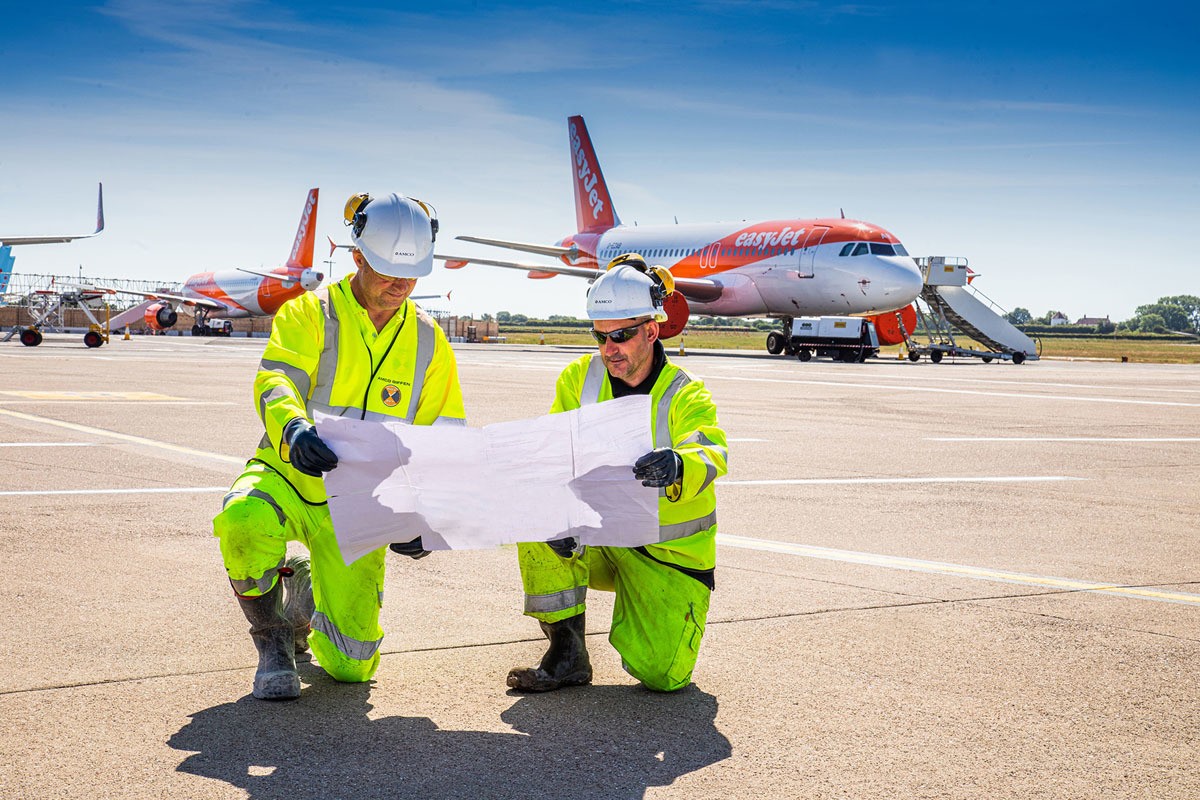 We design, construct and maintain a wide variety of infrastructure both in and around airport facilities.
Our service offering and capabilities include:
Airfield pavement replacement, repair and maintenance
Stand reconfiguration
Trench cutting and duct installation for utilities
Car parking projects
Public realm works
Airfield ground lighting installation
Early contractor involvement
Drainage and flood prevention
Inspections
Electrical vehicle charging points
Groundworks
And, full design and build project management.
Download this brochure to find out in more detail about our capabilities and experience and how we can help you with your projects.
Winter Works
Hotspot Repairs