Employability Programmes and Opportunities
Employability Programmes
We're always trying to develop opportunities that support the communities where we live and work.
Mining programme: We're really proud of our partnership with ICL Boulby, providing trainee mining opportunities in Cleveland. The training and development programme will be based at ICL Boulby and delivered jointly by our expert teams. It's designed to draw talent from a wide range of backgrounds into the modern mining industry. Trainees will receive practical training, on-the-job training and competence coaching. The aim is to create an extended rolling programme as more candidates pass through the training stages.
ICL Boulby is the only place in the world where Polyhalite mineral is mined. AmcoGiffen provides specialist maintenance work that keeps the mine in operation.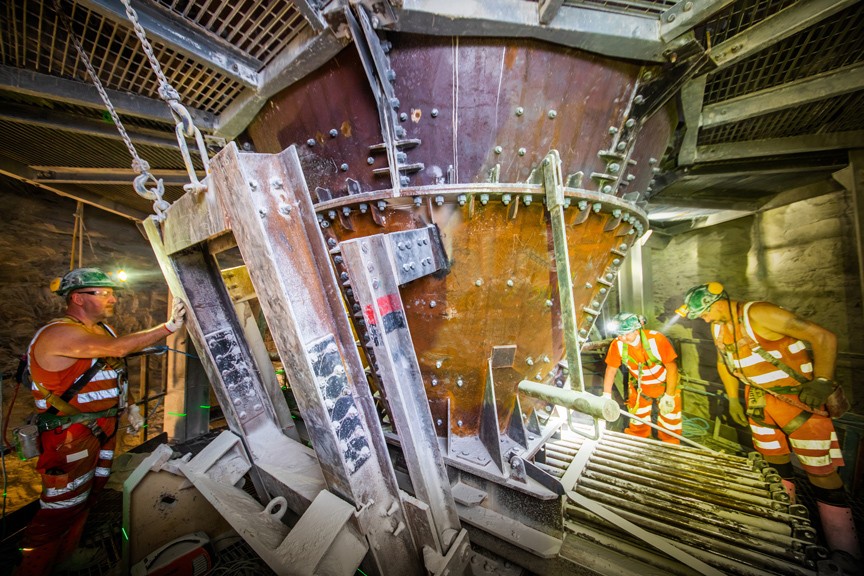 Success
The partnering programme with ICL Boulby has been so successful that out of the first 10 recruits five have already been successful in moving to full-time employment. The speed of their progress is a testament to the quality of individuals, coupled with the training and coaching we provide.
Tom Peach, Recruitment Manager at AmcoGiffen says:
We're really proud of the opportunity we've created together and delighted with this early success for the trainees and ICL Boulby. Our aim was always for this programme to roll over as more candidates pass through the training stages and encourage applications from all walks of life in the future.