AmcoGiffen Save the Day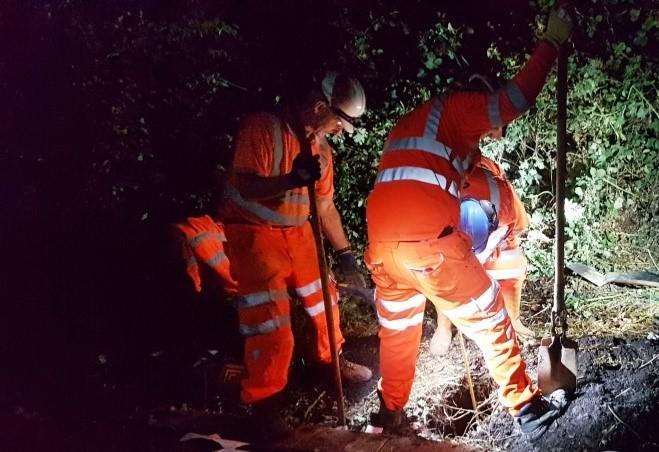 Providing both reactive and planned maintenance works, AmcoGiffen's emergency response team successfully assisted in restoring the West Yorkshire railway back to operational order after a tractor had inadvertently damaged the overhead electric stanchion supplying the railway network.
With assistance from our specialist supply chain – Van Elle Rail, Datum, Redstone, Central Alliance and TSP – all works were carried out efficiently, including assessment of the ground conditions, provision of a design for a pile solution, and the pile installation itself.
Handing the worksite back for installation of the new overhead line apparatus on Sunday morning, the line was successfully returned to operational use on the same day.
Dedicated to protecting the railway infrastructure and our lineside neighbours, we continued with monitoring of the track until Tuesday to ensure there was no impact on the operational railway.