AmcoGiffen winners at Scottish Civil Engineering Awards
AmcoGiffen has won small project category of the Scottish Civil Engineering Awards for projects completed in 2020 or 2021. Jointly managed by ICE Scotland and CECA Scotland, the awards showcase innovation and celebrate the vital contribution that civil engineering makes to our quality of life. The winners were announced during a virtual ceremony on 30 September.
Our Leamington Lift Bridge restoration project was declared winner last night and a short video clips of the entry is available here.
Leamington Lift Bridge was originally built in 1906, constructed from a wooden deck that can be raised between two gantries, providing a clearance of 2.7 metres below. While the bridge is not accessible to cars, there is a lattice girder footbridge for pedestrians when the deck is raised. The hydraulic lifting mechanism is operated around 1,000 times a year for waterway traffic moving into the Lochrin basin at the eastern terminus of Union Canal.
The bridge is listed as a Scheduled Ancient Monument and required special consent from Historic Environment Scotland. As well as being part of the National Cycle Network Route 75 which links Glasgow and Edinburgh the bridge is a busy pathway for pedestrians crossing the canal.
Following an inspection in 2018 the bridge required essential work to upgrade the structural condition. We were able to carry out the work on behalf of Scottish Canals with funding support from Sustrans, custodians of the National Cycle Network.
We provided temporary alternative crossing access during the work to maintain accessibility for pedestrians and cyclists. We also added value to the project by providing easier maintenance and inspection access in the future.
The biggest challenge was delivering the work in and around the canal footprint such as; managing crane lifts, grit blasting and painting: while minimising our impact on the environment, waterways users and the community.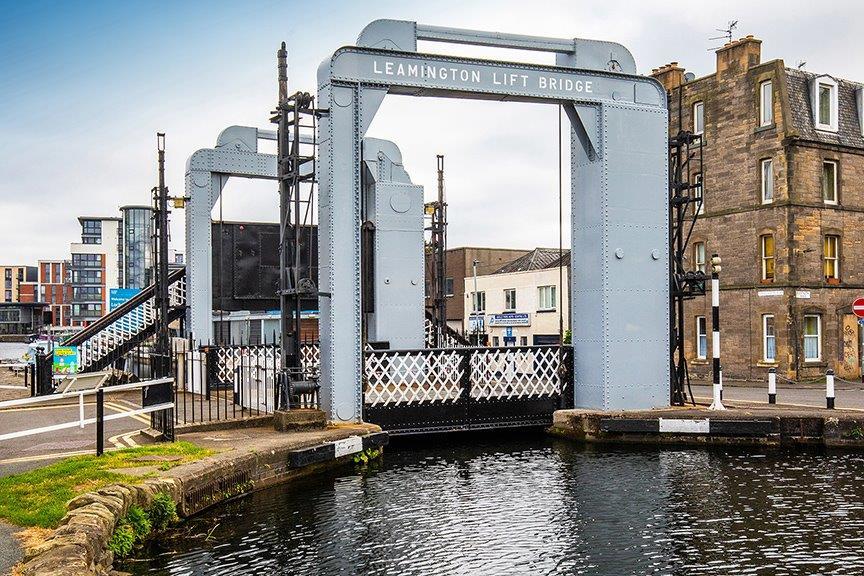 Our collaborative working relationship with Scottish Canals helped deliver the project on time and to budget.
The bridge is an important historical structure meaning that stakeholder engagement was crucial as part of this project, keeping customers up to date with our programme of work and how it might affect them, as well as what we were doing to minimise disruption. We erected project information boards, hosted stakeholder visits and supported canal community events during and following the work.
We're pleased that we were able to support Scottish Canals restore this remarkable bridge back to its best.