Building Stations and Community Relations!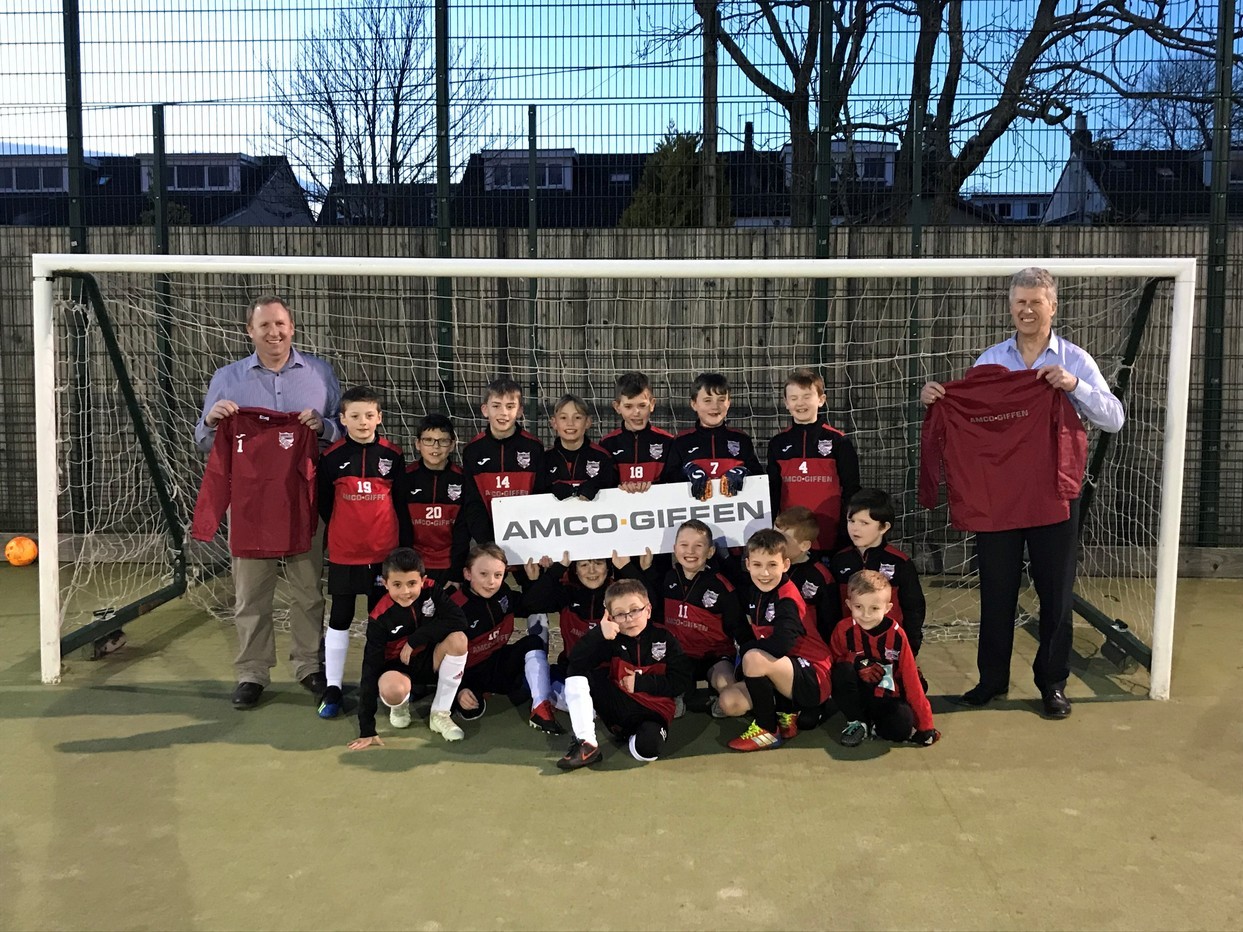 With design and build works progressing on the brand new Robroyston railway station between Stepps and Springburn, AmcoGiffen are proud to be taking the exciting project one step further...
Continuing with our goal to support the surrounding communities, we're providing sponsorship for Stepps Primary School's local football club, Garnkirk Utd! Supplying funding to the team to allow the purchase of new training tops and rain jackets, the gear will allow the boys to keep playing during Scotland's forever temperamental weather.
Presenting the budding athletes with their new gear, our Contracts Manager, David Blackwood, commented "community football clubs are a great initiative and provide a fantastic opportunity for everyone involved to give something back. We are delighted to be able to support this community team."
Working collaboratively alongside ABELLIO SCOTRAIL LTD, Glasgow City Council, Network Rail and Strathclyde Passenger Transport, the station will bolster Strathclyde's accessible public transport network and provide a vital transport link for the Robroyston development!