Celebrating our Portuguese Talent!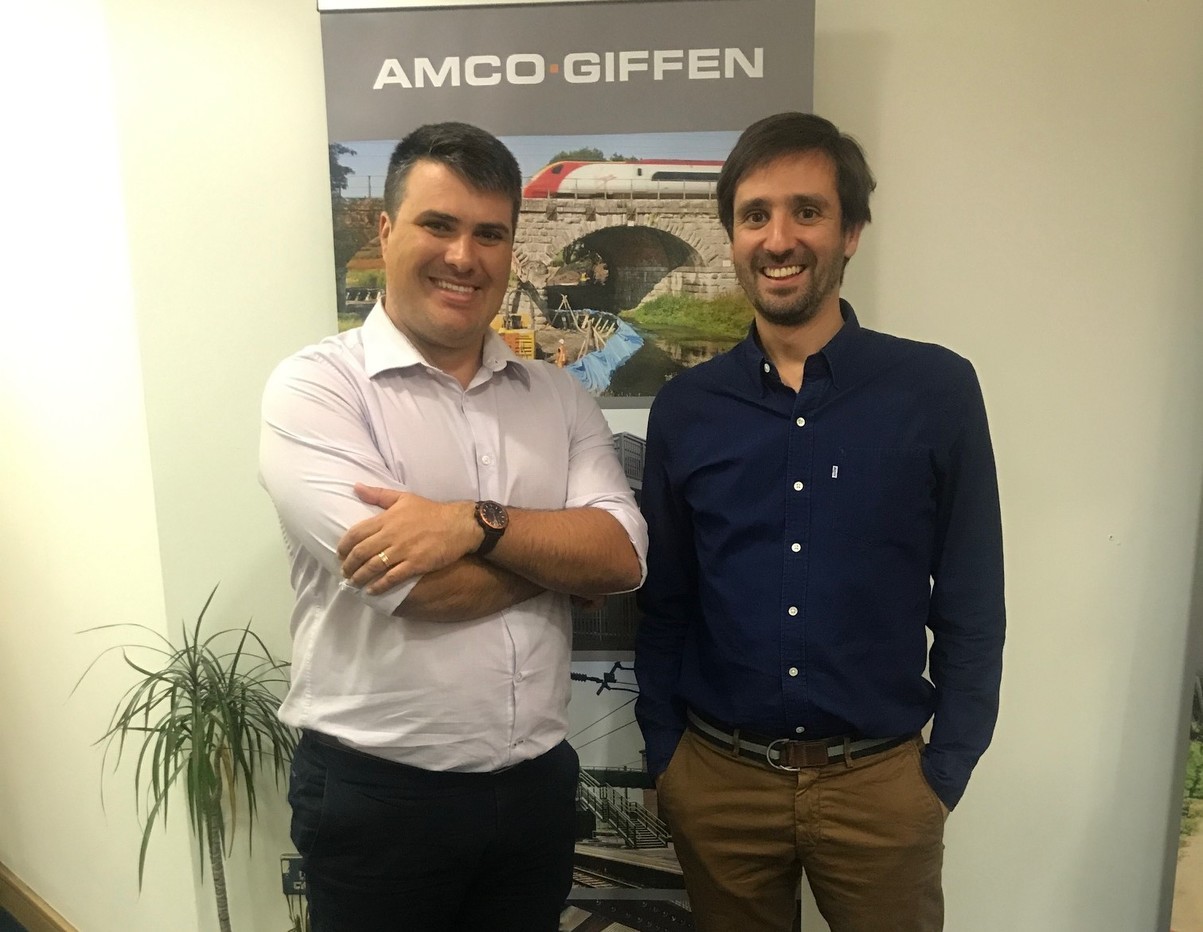 Innovatively searching for new ways to bridge the UK's skills gap, AmcoGiffen were proud to proactively source, train and hire a number of Portuguese engineering and construction experts during the nation's economic crisis in 2015.
As this week marks the 3 year anniversary of this exciting initiative, we were delighted to catch up with two of the candidates -
Luis Sousa
from Porto, one of our senior site agents, and Design Manager,
Hugo Sousa
, from Lisbon.
Originally moving to Barnsley in September 2015 for training - following an application and interview process held in Portugal - both men have since set up successful lives with their families, and work out of our Wigan office.
As a project manager in construction by trade, Luis came to AmcoGiffen as a Site Agent. He said "Having never worked in the rail industry before, I was a little worried, but because my skills were transferable, I learned quickly, and rapidly gained all my railway safety and compliance training and accreditations. Moving to England was a big jump for us, but I love working here!"
As fantastic additions to the AmcoGiffen team, alongside the other candidates across our regional offices and the wider industry, Luis and Hugo demonstrate that our employees are our biggest asset.