Congratulations to Phil on achieving NVQ Level 5 Diploma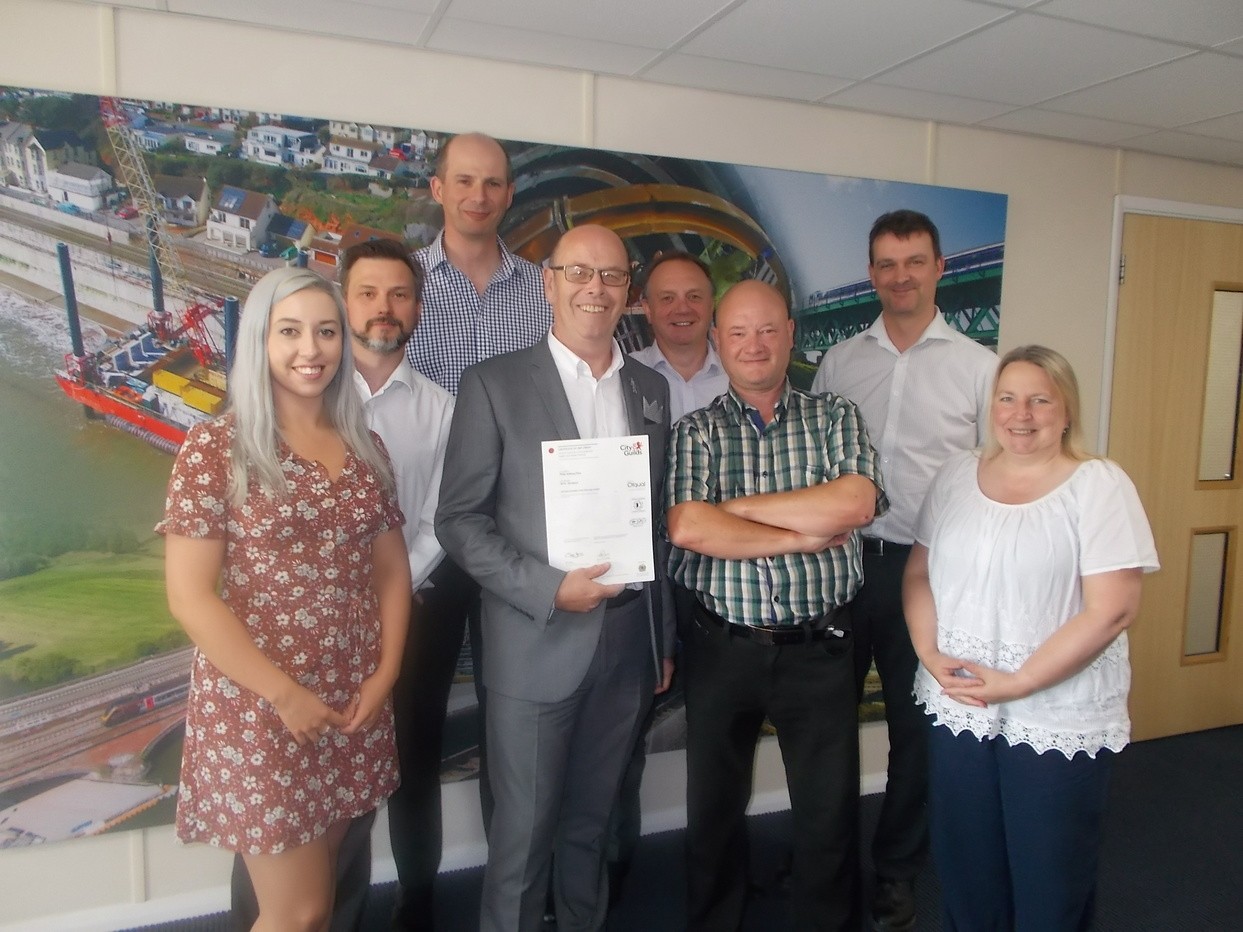 AmcoGiffen are delighted to congratulate our Health and Safety Manager for Wales and Western (W&W), Philip Price on his successful completion of NVQ Level 5 Diploma which will enable him to attain his Graduate IOSH Certificate.
Phil joined AmcoGiffen in 2006 as a skilled operative and bricklayer in the W&W region. In 2008 he took on the role of a Representative of Employees Safety and in 2011 was invited to join the Safety Department.
Qualifying via distance learning while still doing the day job is extremely hard work and requires commitment which Phil has demonstrated in buckets.
Wayne Heywood from training provider SETA commented
"Philip was my 90th NVQ Level 5 Diploma candidate. I have to say that during his completion of the qualification it was a pleasure to assess his work. He approached the project in a very professional manner that was testament to his enthusiasm and his dedicated commitment to self-improvement. The methodical way in which evidence was offered and supported will stand as a great example to those who may follow.
Thanks Philip and I wish you well for the future"
That comment equally applies from all his friends and colleagues.