Contract of the Year 2018 at the CECA Awards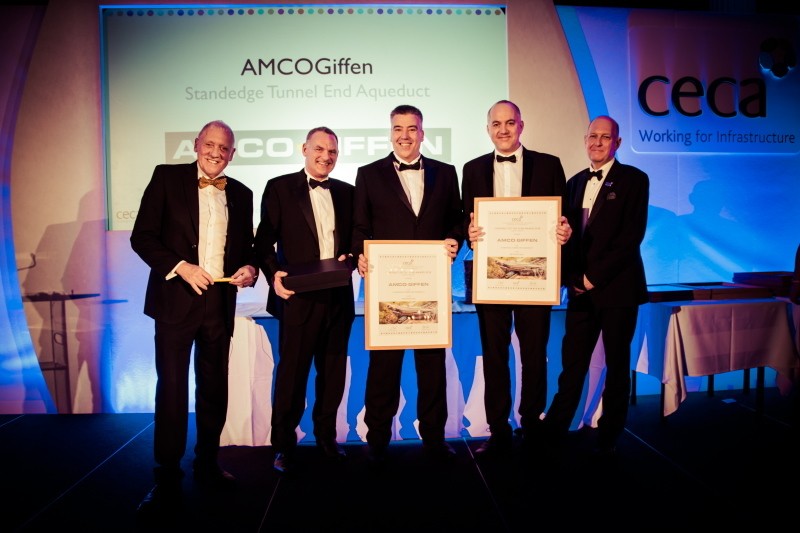 Recognised for our works on Standedge Tunnel End Aqueduct in West Yorkshire, we collaborated closely with Network Rail, the Canal & River Trust, and our supply partners to provide fundamental upgrades to the heritage-rich, Grade 2 listed structure. This included replacing the existing 'life-expired' wrought iron aqueduct deck with new Fibre Reinforced Polymer (FRP) twin decks, bringing long term maintenance benefits and enhanced structural clearances.
Between the original deck removal and installation of the new aqueducts, a reduced-width temporary deck was provided to ensure the operational railway wasn't compromised in the event of a breach. It was testament to the detailed planning and implementation of these water management proposals that the channel remained dry throughout the works.
Senior Contracts Manager, Chris Pennock, said, "it's a credit to all that the finished product enhances the surrounding environment – we are so proud of this achievement!" A huge well done to all involved