Delivering Community Benefits in Livingston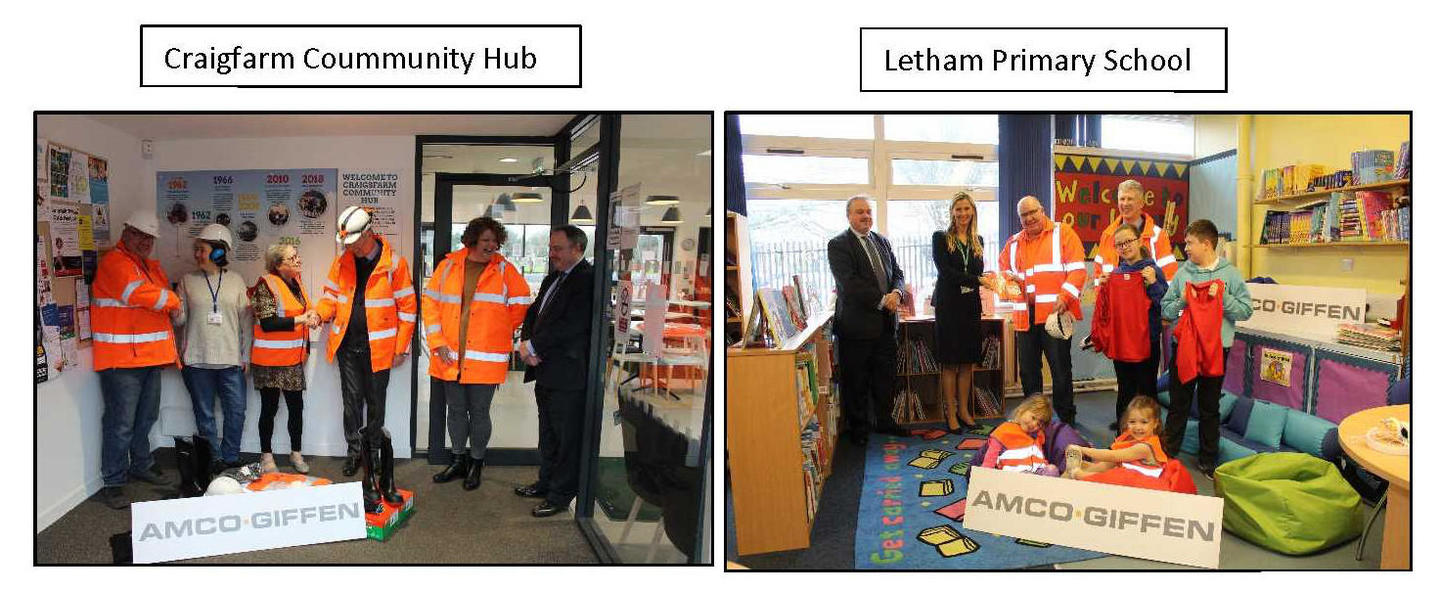 As part of our ongoing works to deliver a fish pass at Howden Bridge Weir in Livingston for RiverLife: Almond & Avon we have delivered community benefits with support from our Supply Chain.
David Blackwood and Allan Smith from AmcoGiffen, along with Scott Robertson and David Eastwood from Forth Rivers Trust, handed over basketball strips and hi-viz waistcoats to Miss Wallace, Head Teacher, of Letham Primary School.
Thereafter it was off to Craigsfarm Community Hub with new Personal Protective Equipment which will be used by volunteers participating in local conservation projects including those within the River Almond corridor.
Howden Bridge Weir, which follows our Kirkton Weir contract completed in 2017, will soon be finished and we are delighted to leave a legacy that will contribute to local conservation and encourage active lifestyles for our young people.