DOUBLE TRIUMPH AT CECA YORKSHIRE AND HUMBER AWARDS
The annual CECA awards aim to celebrate civil engineering projects across the region, announcing the winners at a special dinner in Harrogate on Friday 29 September.
AmcoGiffen won the 'Linda Grant Health and Safety Award' for the Eastern Asset Management team. During 2022 the team maintained a zero-accident frequency rate while covering 407 emergency remits within 24 hours and a staggering 2,931 occasions where colleagues were on track in line blocks or possessions.
The team achieved this success by instilling a safe culture. Setting out expectations, providing people with the right tools to set themselves up for safe working and by not allowing complacency.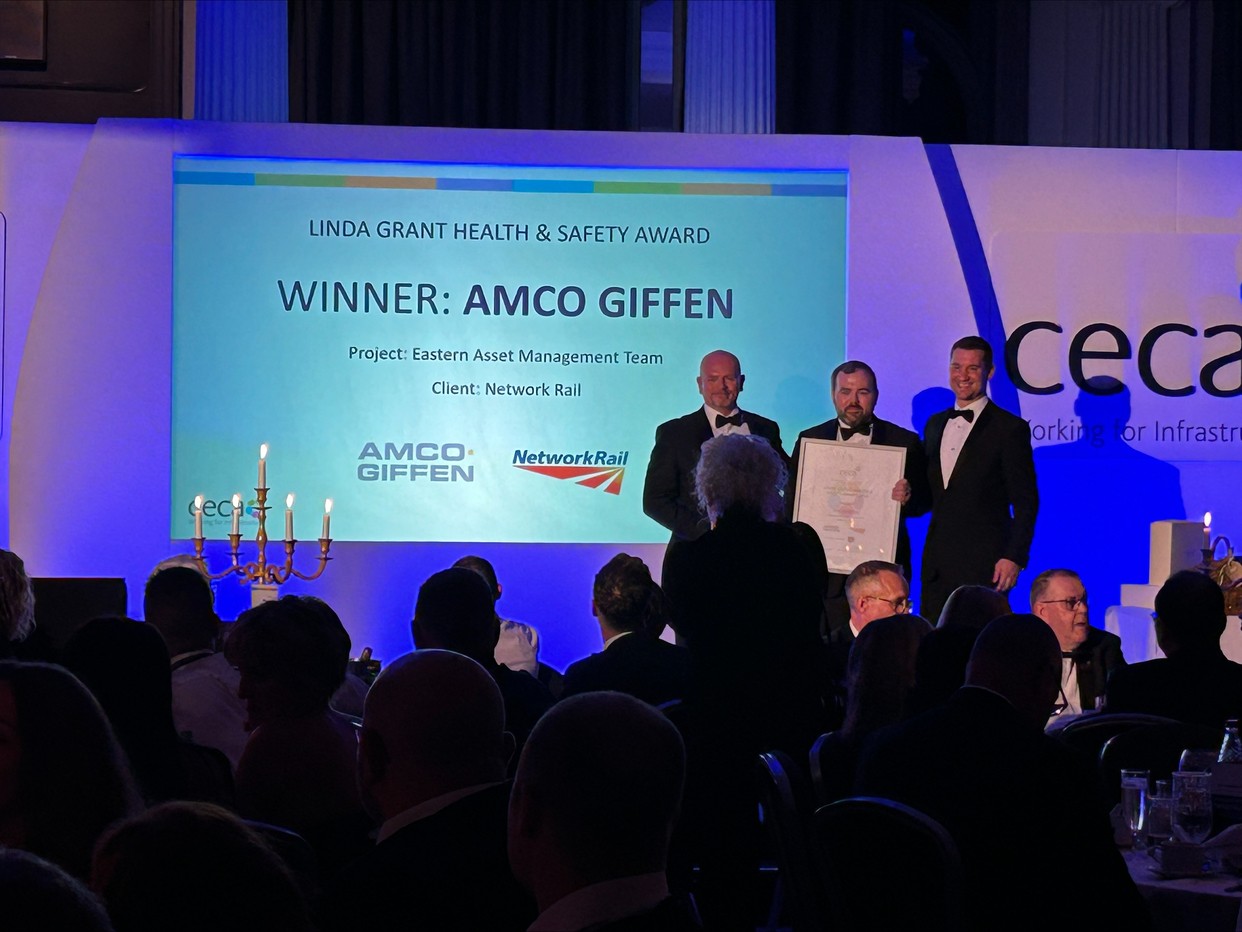 The team also won the 'Going the Extra Mile Award' by providing materials and specialist training to Ukrainian engineers to help the nation repair and sustain Ukraine's vital railway network. This has improved system resilience, facilitated the free flow of humanitarian aid, grain exports, movement of passengers and the endurance of the Ukrainian economy.
As a collaborative supplier with specialist tunnel repair expertise and innovative solutions, we agreed instantly to partner with six other suppliers when approached by colleagues from Network Rail to each share our individual skills with Ukrainian engineers.
These accolades are a testament to our incredible team's hard work and dedication.