Exciting New Training Props!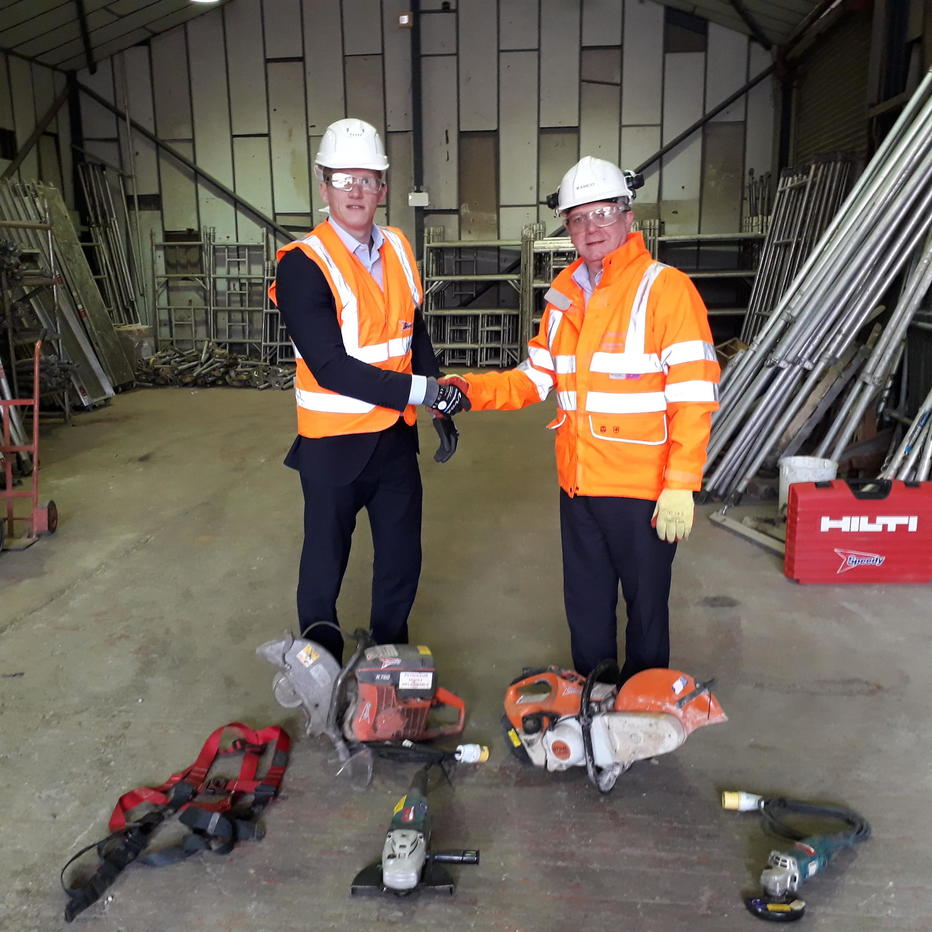 Benefitting from six City and Guilds qualified Health & Safety trainers, AmcoGiffen delivers 'abrasive wheels' training internally. However, we're always looking for ways to help bring training to life, so this week we decided to bring in some real props!
Demonstrating the potential defects to look out for, our safety partner, Speedy Services, offered to provide us with a selection of 'end of life' equipment for each of our trainers.
This picture shows Speedy Director, Rich Barden, handing the training props over to our Head of Health and Safety, Ian Dykes, earlier this week – and we're already excited to put them to good use!
Following on from a number of new initiatives, this is just another example of Speedy and AmcoGiffen working in partnership to support outstanding SHEQ performance around the clock. Thanks Speedy!