Lock, Stock and Footbridge
Roxton lock, weir and footbridge, situated approximately one kilometre south west of Roxton, near Bedford. The footbridge was built in 1971 and carries the public right of way across Great Ouse River leading from Tempsford to Bedford.
AmcoGiffen working on behalf of the Environment Agency carried out essential upgrading to the footbridge creating safe passage for walkers over the lock and weir structure.
The aging concrete footbridge was reaching its end of life and AmcoGiffen carried out temporary works design to support the centre span and prepare for removal.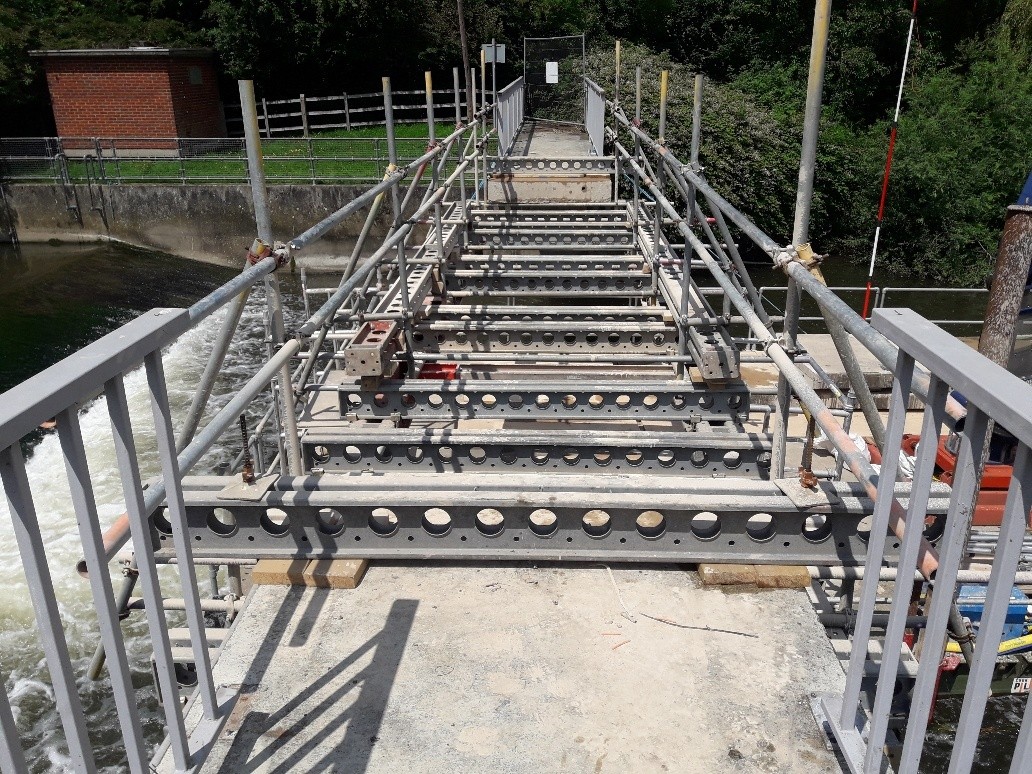 The scope of works included:
Power cable disconnection
Removal of existing concrete span
Preparing supporting beams cutting back 1.5 metres clear of existing halving joint
Fixing support brackets and bearing pads
Installing new, longer nine metre steel span formed using steel hollow section primary beams with secondary upright support, creating a rectangular frame
Replacing parts of the existing pedestrian barrier adjusted with 12 additional posts
Reconnecting power cables
Laying screed to transition onto replacement centre span with concrete ramps and levelling studs for project and ongoing monitoring
We faced several challenges including hot weather and problematic access. The unknown forces in the centre span meant that we had to develop a bespoke temporary works design. Most of the work was carried out by pontoon and deliveries were made via the river, lowering carbon footprint and protecting the adjacent land.
Despite these complications we managed to modify the existing cantilevers instead of carrying out extensive repairs work or even demolition. We also benefitted from our in-house fabrication team, fabrication the steel span offsite, helping limit environmental impact.
A site visit from Environment Agency noted that the project was progressing safely and well, we were managing the challenges, had good relationships with the landowner and no safety observations to make.
We're proud of this project and pay tribute to our supply partners; AmcoGiffen fabrication team, AmcoGiffen design team, Cook Piling, Holemasters, McFarland Consulting and JBA Consulting for helping us design and deliver this scheme on behalf of Environment Agency, helping to create better places for people and wildlife.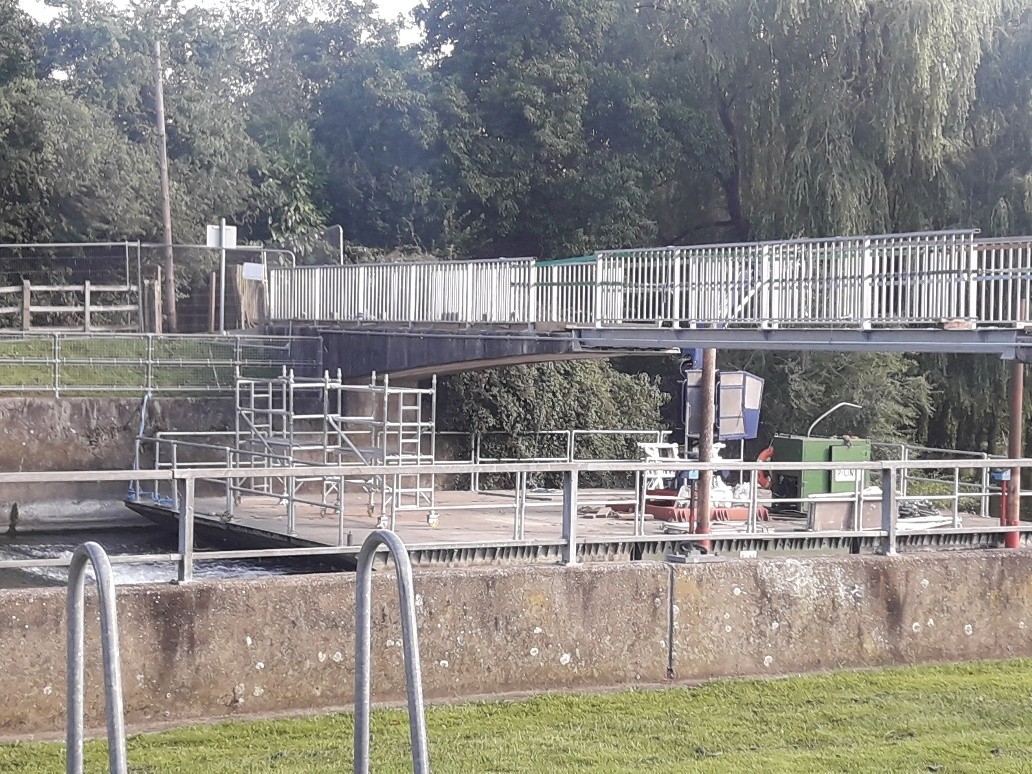 Creating safer, better places for Environment Agency