Matt Becomes a Chartered Manager!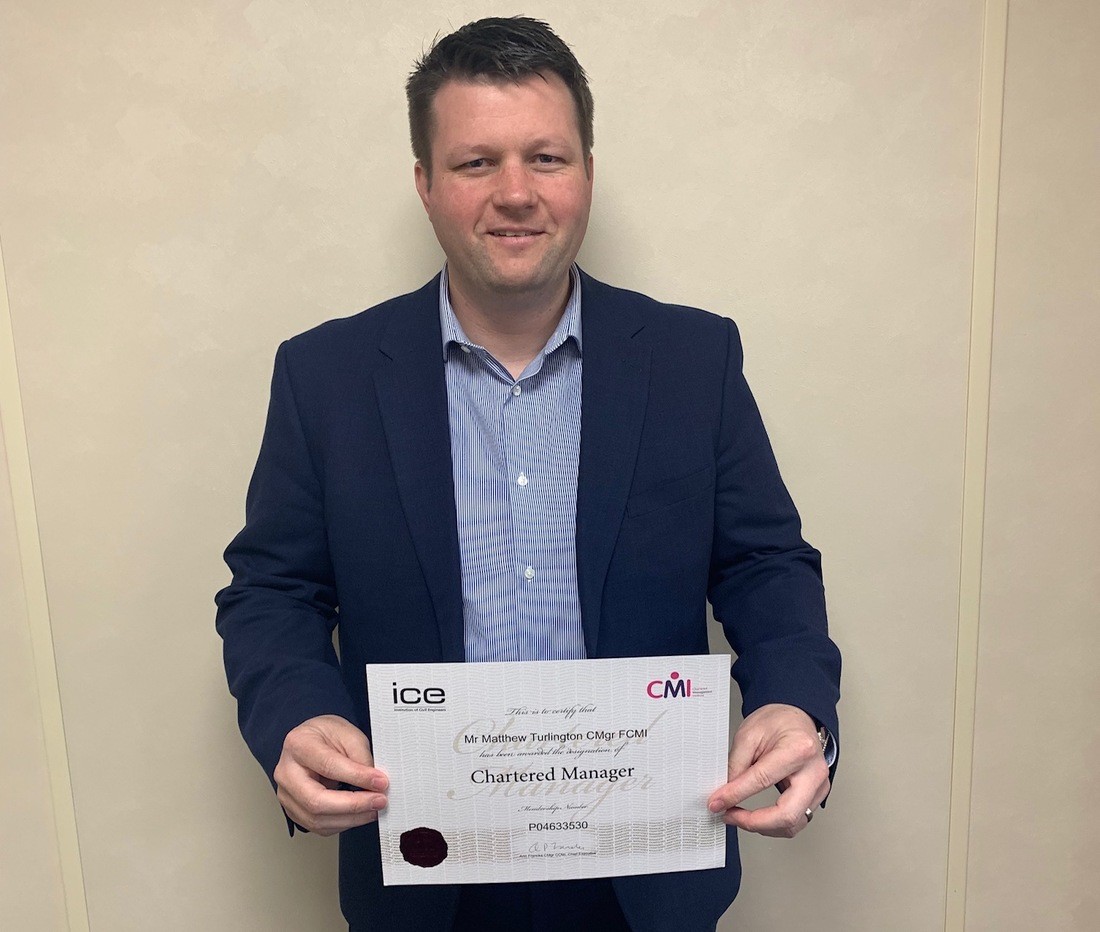 Huge well done to our Head of Design Management & BIM, Matt Turlington CEng MICE CMgr FCMI, for achieving his Chartered Manager qualification and becoming a Fellow of the Chartered Management Institute!
As one of the highest accolades offered by the CMI, Matt has displayed his dedication to leading his team, devising strategy, and advocating continual progression.
Thanking all those who helped him along the way, we're very proud of Matt for all he has accomplished.