Nationwide SHEQ Training at our HQ!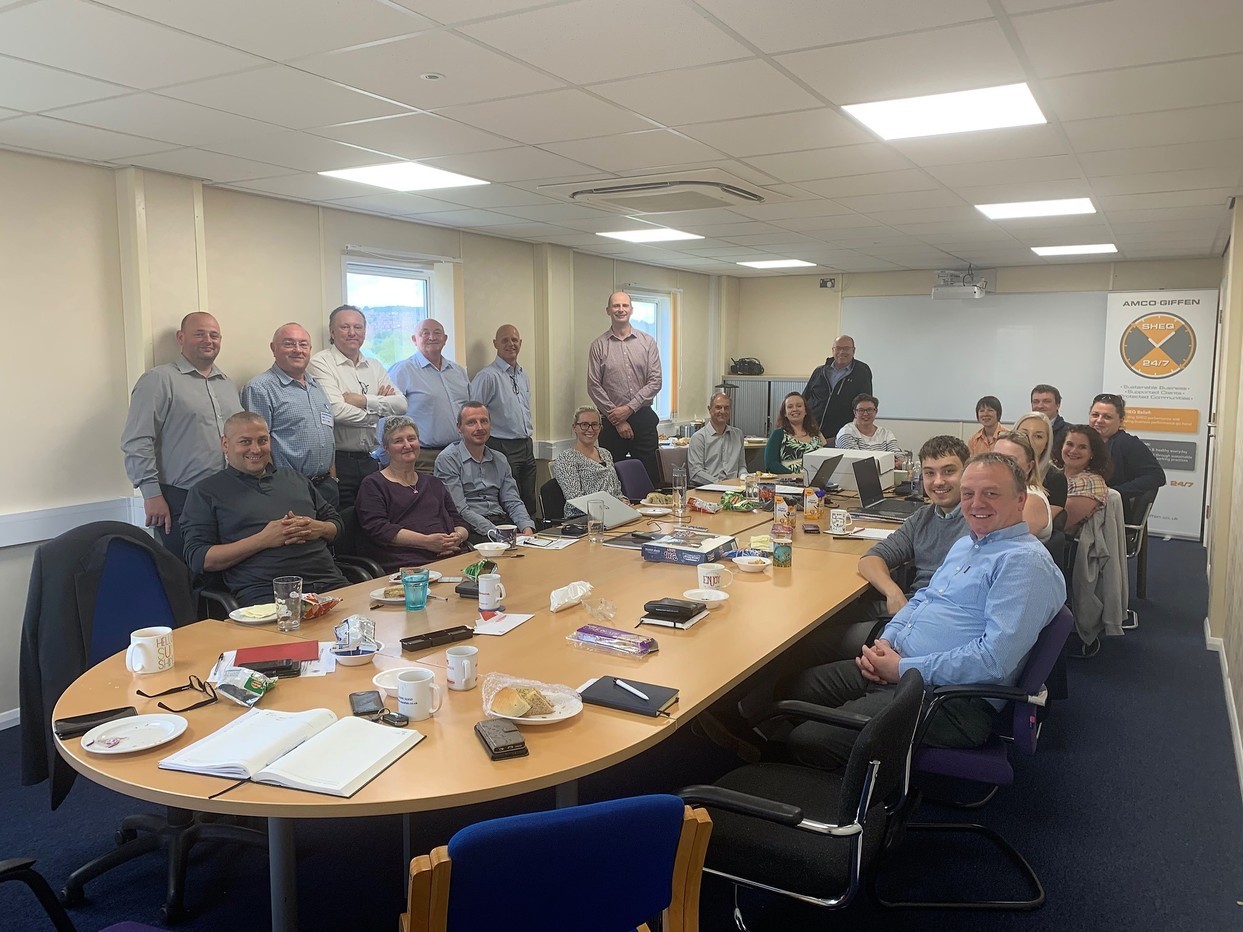 Building our projects and culture on a firm foundation of Safety, Health, Environmental and Quality (SHEQ) processes, we were delighted to welcome our SHEQ team members from all across the nation to AmcoGiffen's Barnsley-based Headquarters yesterday.
Taking part in a 2 day team-building, training and development workshop, our 25 SHEQ representatives have already had a jam-packed day getting to know each other better and discussing objectives for the next few months.
Organised by SHEQ Director, Lawrence Ling, and beginning with an introduction from our MD, Andries Liebenberg, we went on to discuss sustainability and assurance, behavioural safety, and how our operational and senior management teams can help to support SHEQ, 24/7.
With more exciting and informative sessions beginning this morning, our team are looking forward to another brilliant day!