Nationwide Spill Responder Training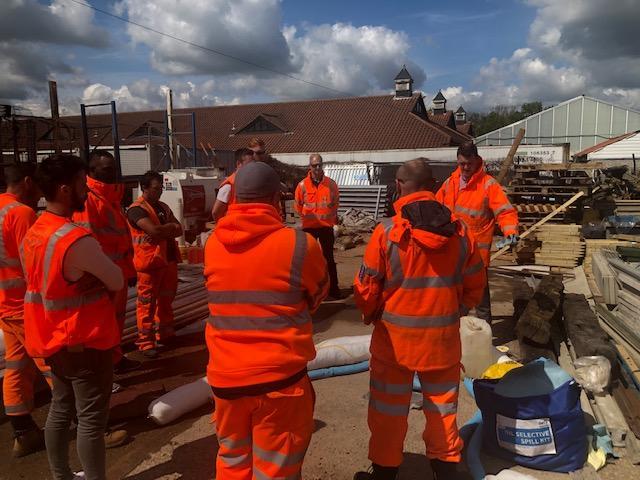 Rolling out spill responder training nationwide, AmcoGiffen's sustainability and assurance leaders visited the Anglia asset maintenance team in Braintree last week to deliver an interactive and informative session.
As a half day training course, the interactive session covered topics such as consequences and causes of pollution, legislation, planning and risk assessment, spill products, and waste disposal.
Carrying out a spill simulation exercise, we also looked at water quality monitoring and silt management control.
Well done to our Head of Sustainability and Assurance (S&A), Matthew Barker, and Anglia's S&A Advisor, Rob Stevenson!