Nature Haven
When we heard that Llanvihangel Crucorney Primary School was looking for volunteers to help create a nature area we were pleased to be able to help.
The school in Pandy, Abergavenny wanted to clear an unused and overgrown area. Their plan was to turn the area into an educational outdoor space right in the heart of the Monmouthshire countryside.
We carried out an initial site visit with the school and drew up a plan to create their perfect outdoor space.
First, we carried out a light clearance, removing some rubbish and brambles. We then created a new path leading to a new seating arrangement. The nature area will be used for lessons as well as somewhere relaxing for lunchtime. We were also able to reuse some of the material already on site to create natural habitats attracting wildlife.
In addition to site clearance and making the seating area, we built a mud kitchen, installed non-slip access to out-buildings and planted apple trees.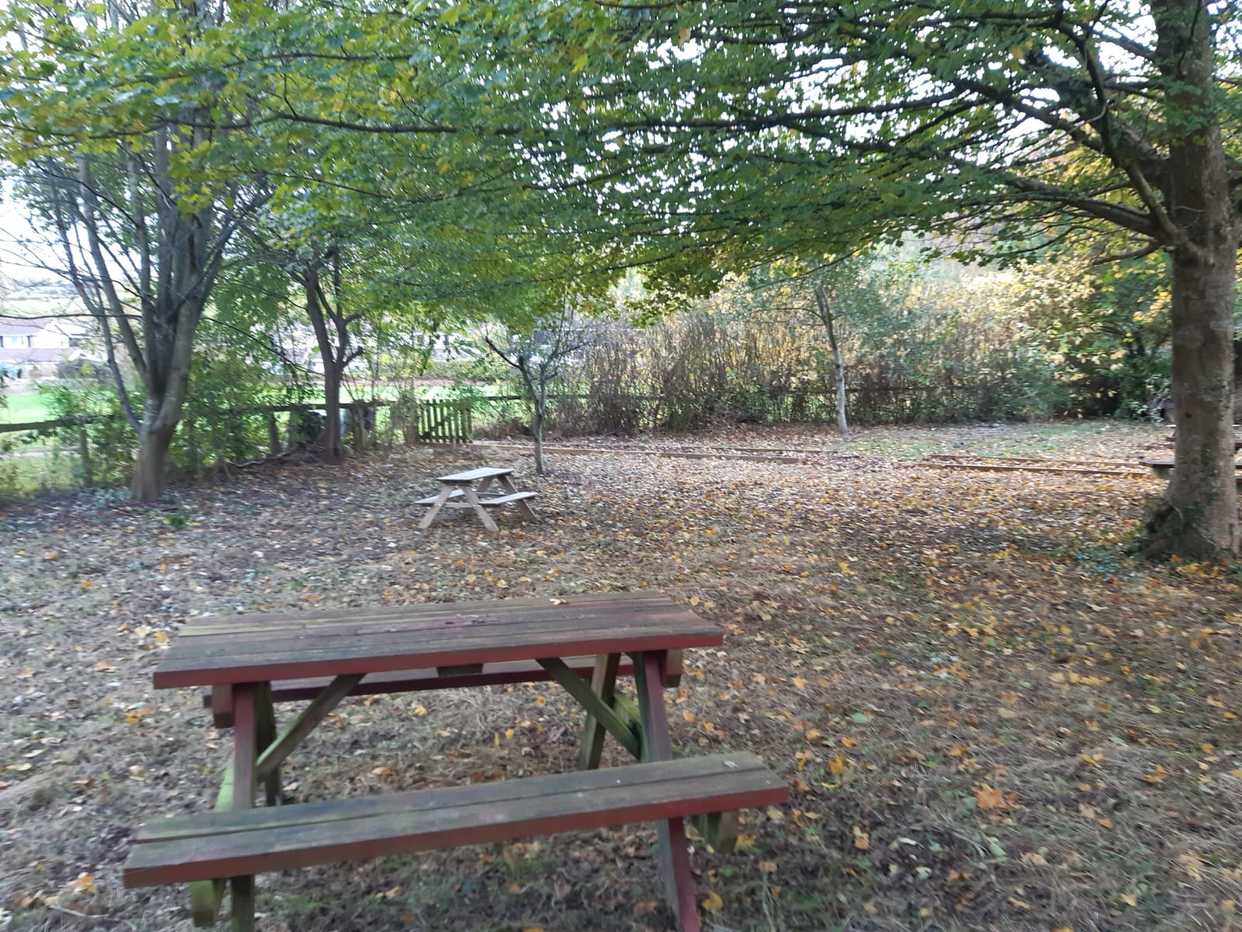 A big thank you for all the work you and your team have done for the school. As a small school, to have people come in and do work like this is invaluable. We're all looking forward to using the nature area and our children have already been busy in the mud kitchen
We're carrying out bridge repairs in the village at the moment and have previously completed drainage work in the area. Being able to use the skills and experience that we have to help the community where we live and work completes the circle for us.
Our thanks to the pupils and staff for their input and the lovely pictures they presented to the team. We're happy that we could help.