On our way to carbon neutral
Successful trials of a hybrid power solution have led to reduced site carbon emissions by 90%.
The trail has taken place on the Cefn Mawr Viaduct scheme in Wrexham which is a remote site with no grid connection and needs 24-hour power to run welfare, drying room and overnight security.
The sustainable solution is a combination of a Hydrotreated Vegetable Oil (HVO) fuel and a battery storage unit (BSU) supplied by Speedy instead of the conventional red diesel solution most commonly used. The fuel is HVO which is manufactured from renewable materials and its overall carbon footprint is a 94% lower than diesel / gas oil.
Site Foreman, Lewis Cryer was concerned because the location of the work is next to a horse-riding school in a valley where noise can carry. He joined together with our strategic partner Speedy who suggested trialling this eco-friendly hybrid alternative solution to red diesel which is normally used to run onsite welfare set up and machinery. The project was given the go-ahead to trial the combination of HVO fuel and BSU.
The BSU is an innovative part of this set up, it completely changes the way that power is delivered. The generator runs the site and charges the battery during the day and then is programmed to switch over with the night time power coming from the battery.
Results from the trial show that the BSU reduces overall fuel consumption and generator run time by 49%. Not running the generator through the night, not only reduces air emissions improving air quality, it also runs totally noise free offering zero noise pollution to any lineside neighbours or livestock.
We're now making it policy to use this solution where practical on all sites and have produced a video with strategic partner Speedy to explain how it works and the benefits for colleagues and other industry stakeholders. Click the link and please share.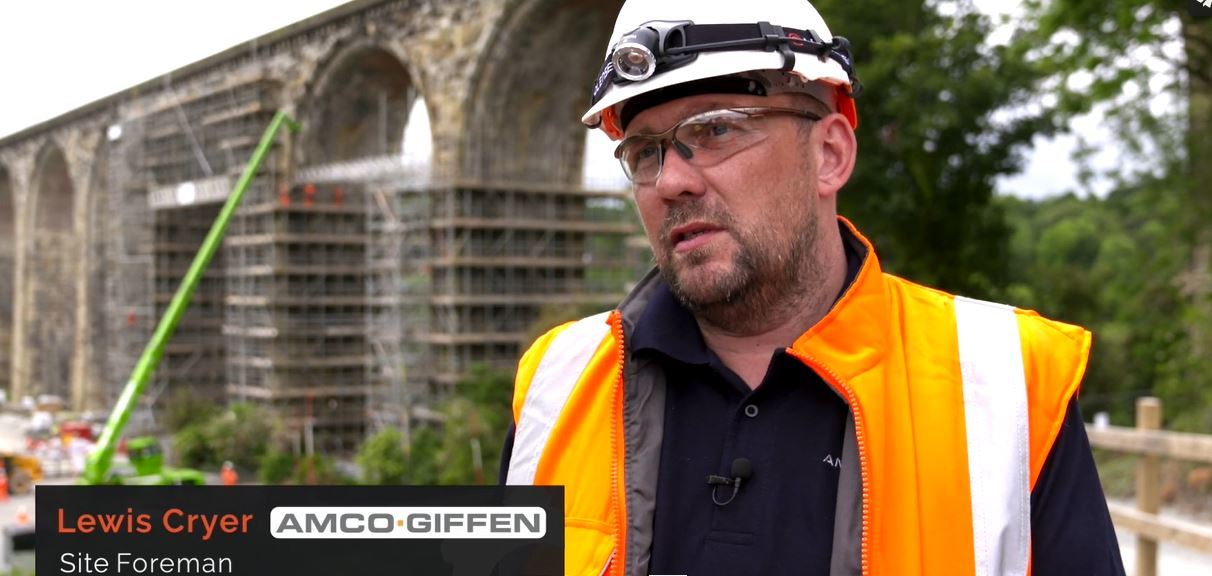 AmcoGiffen Site Foreman, Lewis Cryer said:
This kind of initiative and collaboration helps to meet AmcoGiffen's sustainability aim to reduce its reliance in fossil fuel. The company is looking at ways to reduce emissions from commercial, car fleet and site plant and to make design changes to reduce embodied carbon, it has also has signed up to science based targets with an overall aim of eventually becoming carbon neutral.
AmcoGiffen Group SHEQ Director, Lawrence Ling said: The sustainability element of our SHEQ Strategy focuses on four key areas; carbon emissions, biodiversity, green engineering and circular economy. This hybrid site power solution we are now committing to provides a significant step forward for us with our objective of reducing our carbon footprint."
If you have any questions about this article please get in touch info@amcogiffen.co.uk