Rogiet's Sensory Garden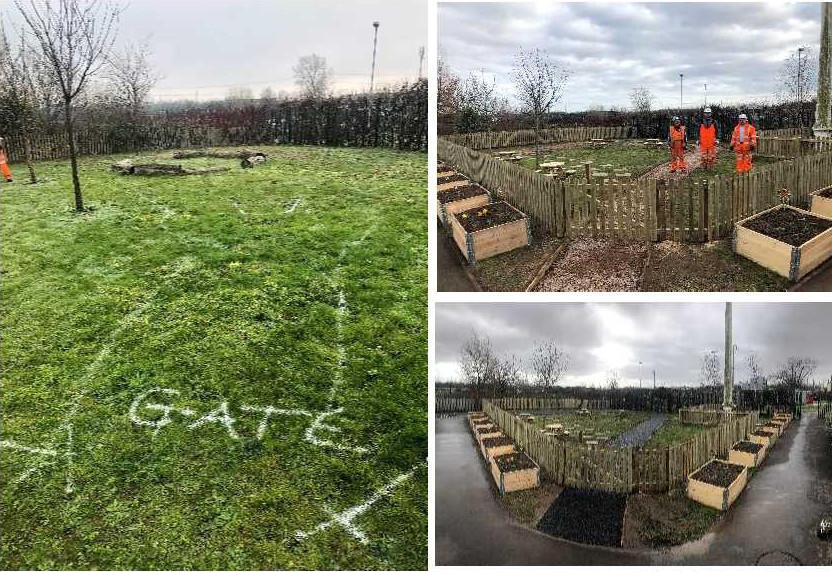 Committed to corporate social responsibility and going the extra mile, AmcoGiffen's Welsh team created a sensory garden at Rogiet Primary School in Monmouthshire last week.
Using a 'roll on roll off skip' to clear away 2 lorries-full of debris from the surrounding areas, we laid a path, installed a picket fence, and created a haven for the 4-11 year olds.
Targeting the children who suffer from learning disabilities, we built a wooden shelter – also known as the 'reading corner' – and fitted picnic benches to encourage the development of social skills from a young age. Further promoting wellbeing within the school for teachers and staff, we also donated adult-sized picnic benches!
Utilising the Severn Tunnel OLE equipment boxes to create bespoke flower beds, we're embedding a culture of sustainability within the school and helping to make Rogiet's vision a reality!