The Fantastic Falkirk Wheel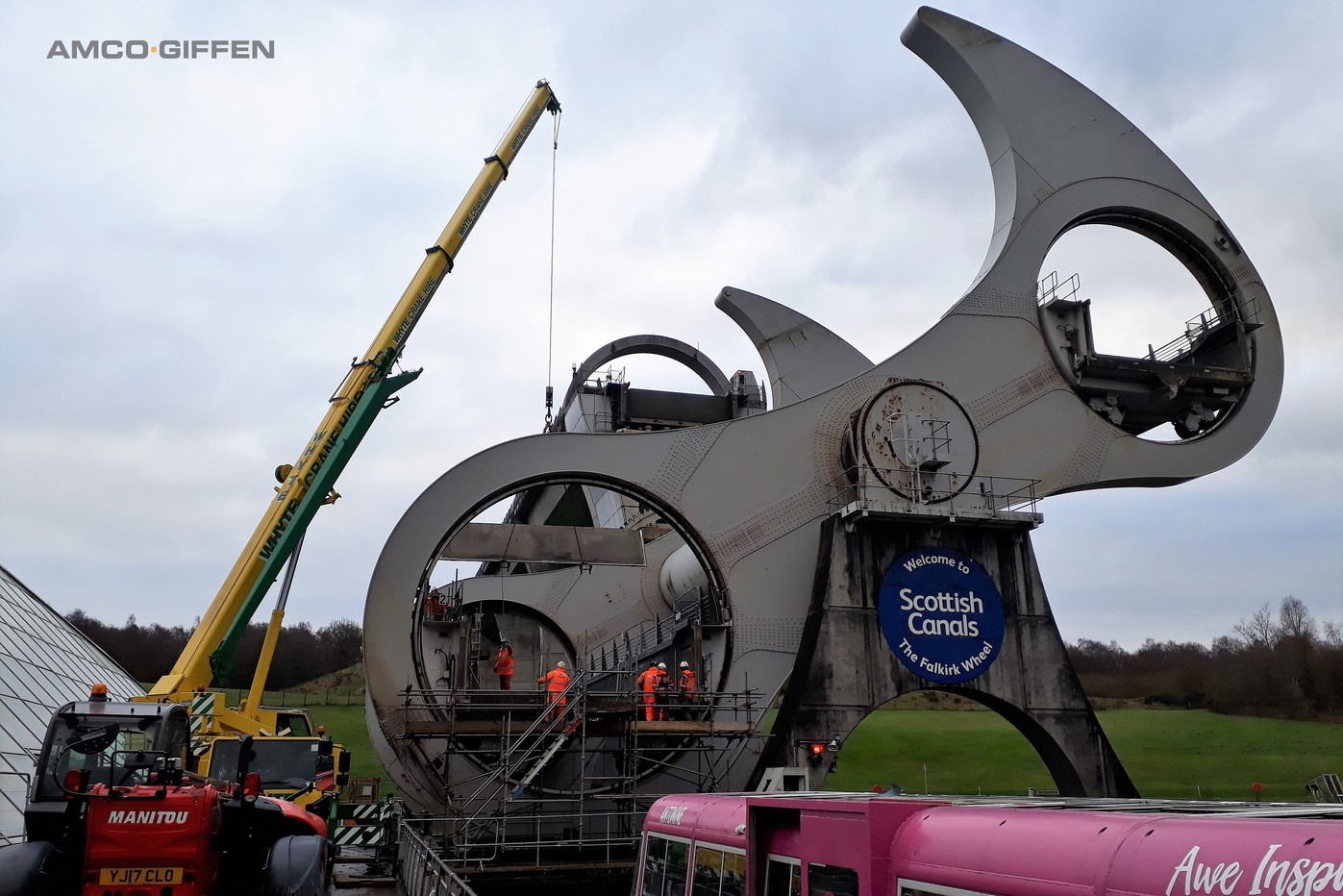 Contracted by
Scottish Canals
to deliver major refurbishment and upgrades to the Falkirk Wheel gondolas in central Scotland, our team are delighted to be working on such an iconic structure!
The works will involve the removal of all four of the Gondola Gates for offsite refurbishment, and full renewal of the gate operating mechanisms; including the hydraulic rams, door levers, arms, seals and bushes.
The removal of the 4.5 ton gondola gates was complicated by the position of their centre of gravity, which is situated directly below the main support ring of the wheel. To solve this problem, the gates were first carefully winched laterally away from the overhead obstruction before safely lifting out with the 40 ton mobile crane.
With all of the removal works delivered successfully to date, the project is on schedule for completion prior to the reopening of the canal in March!