Tombola for Colchester General Children's Ward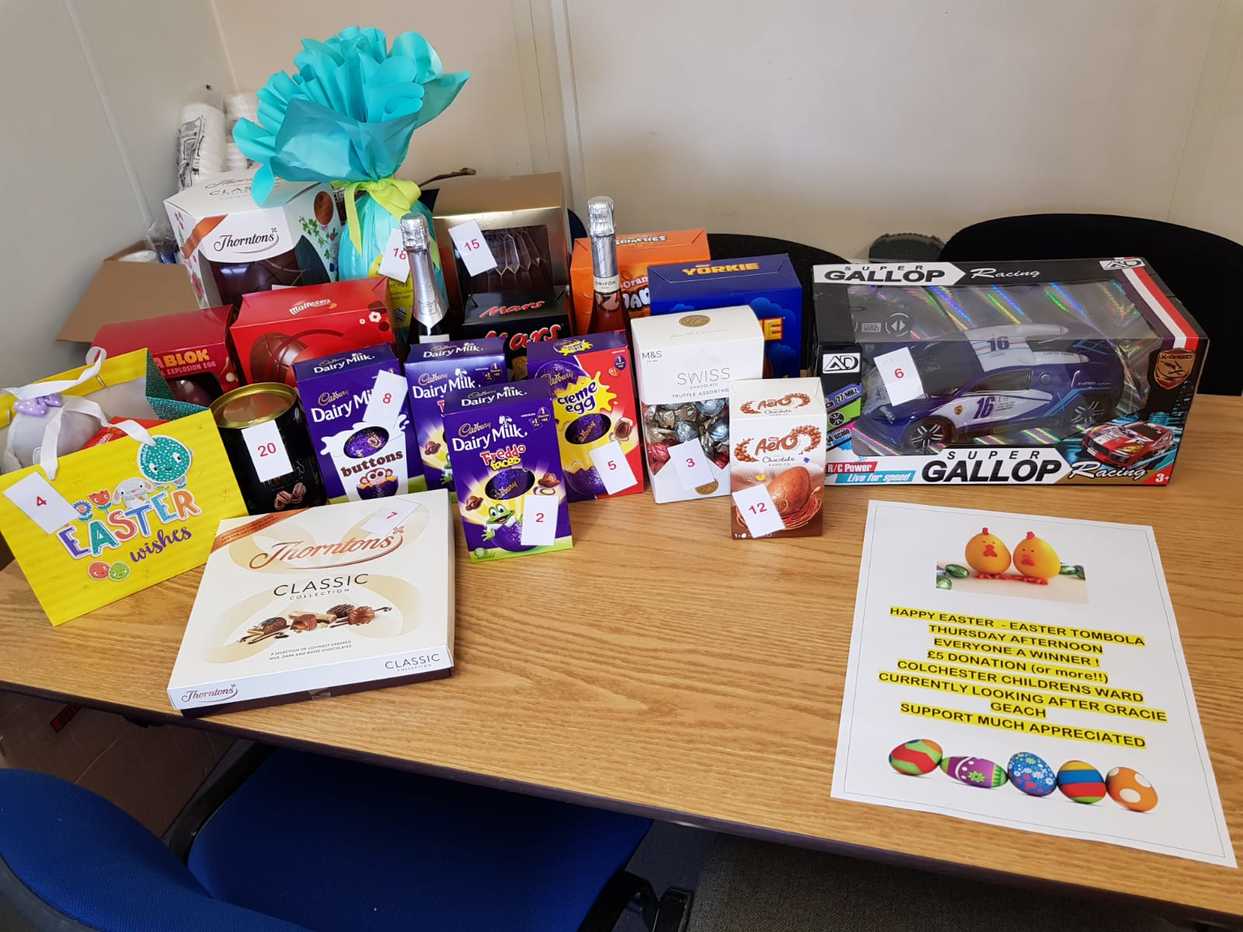 AmcoGiffen's Anglian team got into the 'Easter Spirit' this year, organising a charity Tombola that boasted a guaranteed prize for all participants!
With the goal to raise £100 for Colchester General Hospital's children's ward, we exceeded all expectations, donating a fantastic £155 to the worthy cause.
Assisting the personal crusade of one of our colleagues, we're proud to join together to support local charities, as well as our national partnership.