Yorkshire's SuperWellness Nutririon Winners!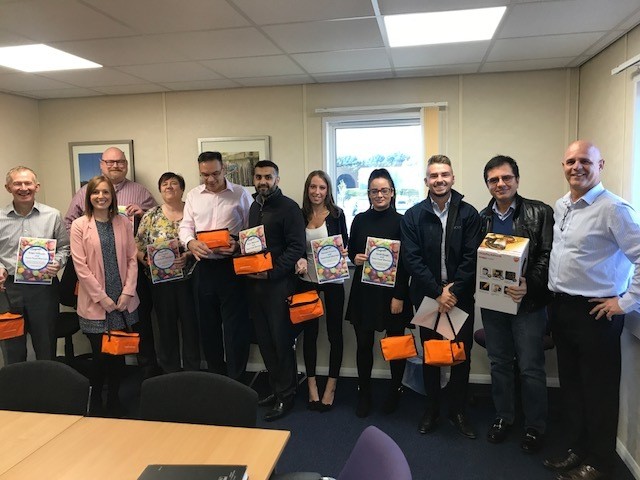 Continuing in our pursuit of company-wide health and wellbeing excellence, AmcoGiffen's Yorkshire based
SuperWellness Nutrition
winners for month 2 have been announced!
With the prizes being presented earlier today by our Managing Director, Andries Liebenberg, the team prize goes to The Food Warriors, with a total metabolic age reduction of 7 years across the team, and a reduction in visceral fat by 2! The individual prize this month goes to Rui Lima, who has reduced his metabolic age by a whopping 9 years, and his visceral fat rating by 2!
The SuperWellness team said "It was fantastic to see how so many of the teams had taken on board the tips and tools from the past few months; quite a few people had started to limit their caffeine intake and in particular stopped drinking caffeinated drinks after midday. As a result they had all seen a much improved sleep pattern! A lot of people had increased their exercise and all the teams said they were more conscious of eating a balanced plate and trying new things to incorporate all the colours of the rainbow!"
With employees feeling stronger, healthier and more focused in the workplace, we're delighted with the ongoing results!