Loughborough Station roof restoration
Working on behalf of Network Rail and East Midlands Rail we've recently completed extensive repairs to the aging roof at Grade II listed Loughborough Station on the Midland Mainline.
The station was built in the late 1800's and the roof had been undergoing unplanned repairs in response to water leaks but the condition of the slate roof had now reached the end of its serviceable-life.
The project scope involved planning the programme and carrying out the restoration and repairs which included; installing a new membrane, refurbishing and repainting the existing roof features, such as timber cupola to its original colour, complete renewal of all lead flashings and gutter-runs, and replacing the slate roof tiles.
As a Grade II listed building, we've had to meet stringent conservation requirements. For this scheme it meant reusing at least 70 percent of the existing tiles, then sourcing the remainder from a local specialist stockists of reclaimed tiles. We managed to find the exact colour and dimensions of the existing ones which meant that the replacement tiles were sympathetic to similar works on the station roof, and local supply helped to minimise the carbon-footprint of the scheme.
Having secured stock that matched and had in fact been used on another section of roof repairs some years earlier, the new slates we fitted were inter-mixed with standing existing slates to reduce the visual effect of the new slates against existing ones.
Whilst this was a short duration project it still provided the opportunity of working on a heritage roof for an apprentice roofer from our specialist supply partner. This included hand-cutting and trimming of tiles to match the various existing profiles of the roof, and carefully forming new lead flashings around and upon existing ornate roof features and structures.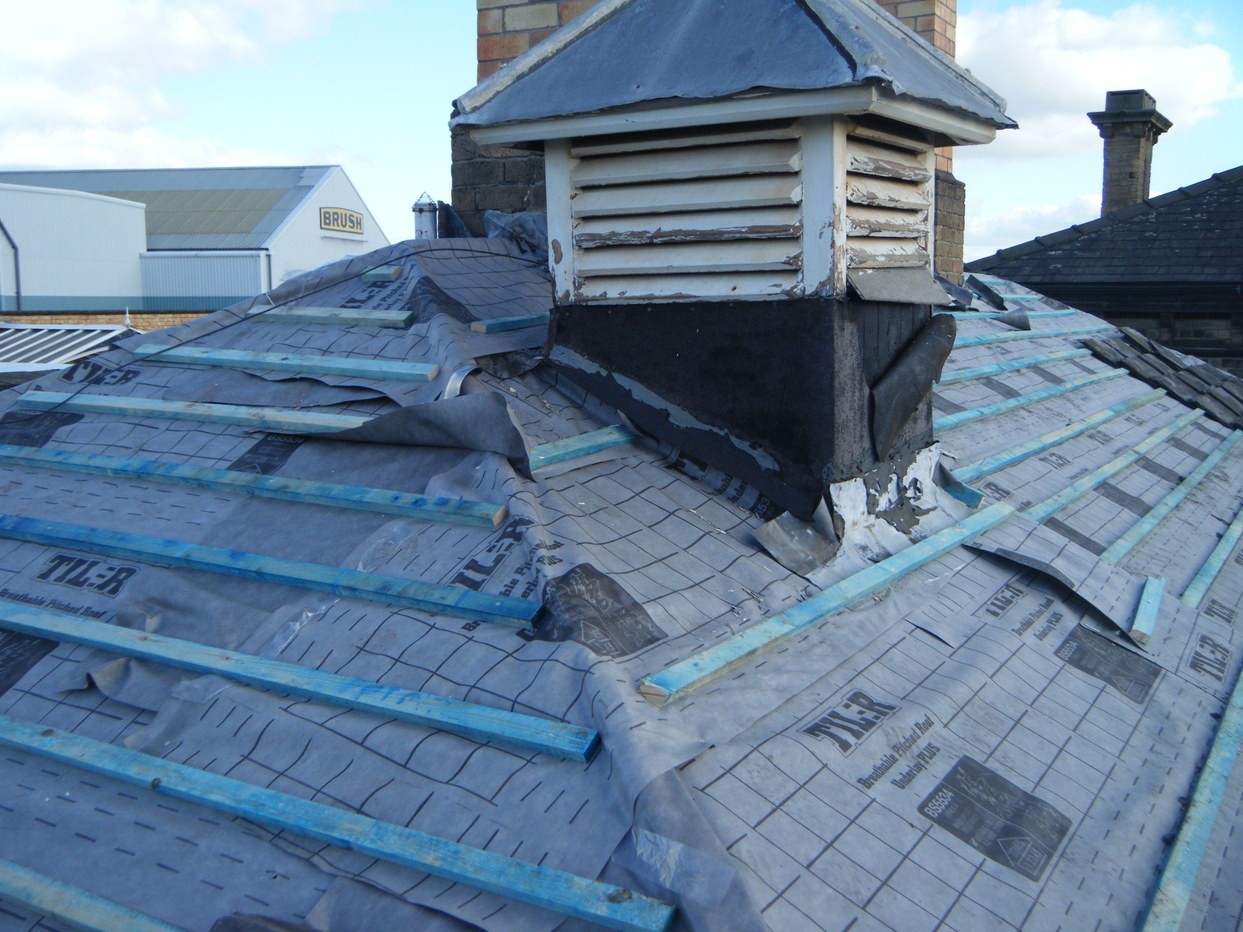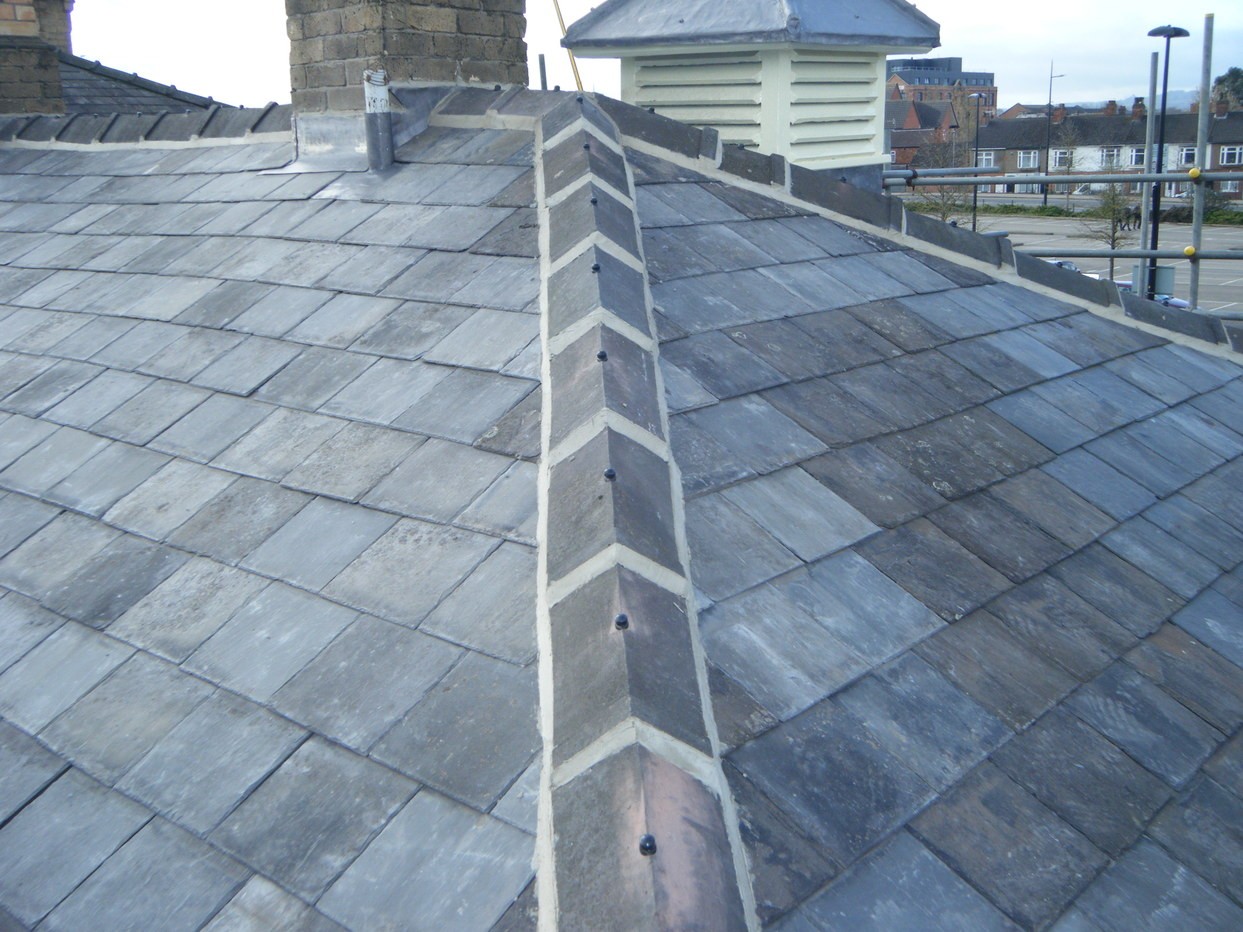 Loughborough Station was opened in 1899, its grand platforms have appeared in several films and is the operational headquarters of the Great Central Railway.